The EDS Regenerate treatment is an electronic, micro-skin needling procedure that stimulates your skin so that it will regenerate and repair itself naturally, resulting in smoother, brighter, younger and healthier looking skin.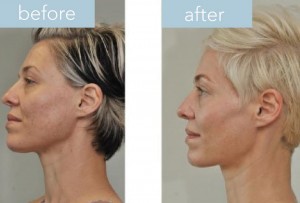 It can be used as a key treatment in rejuvenating skin with the following conditions:
Acne scars
Photo-damaged and ageing skin
Facial and décolleté lines and wrinkles
Stretch marks
This precision designed, electrically powered medical device uses the most advanced German engineering to produce the best results. Because of the nature of the EDS Regenerate treatment it must only be carried out by trained practitioners and authorised clinics using genuine eDermastamp medical devices.